M

y new coin

design for the Royal Canadian Mint takes to the skies on Christmas Eve to capture the magic of the holiday season! Laden with toys and gifts, Santa's red and gold-coloured sleigh makes its way through a gentle snowfall, pulled by an exquisite Murano glass reindeer. This part of the coin - the  colourful reindeer-shaped piece - wasn't designed by me. It handcrafted by Italian glassmakers, and is unique to each coin. My job was to draw the sleigh, the village scene, and the snowflakes that were precision-engraved by the amazing Mint engineers.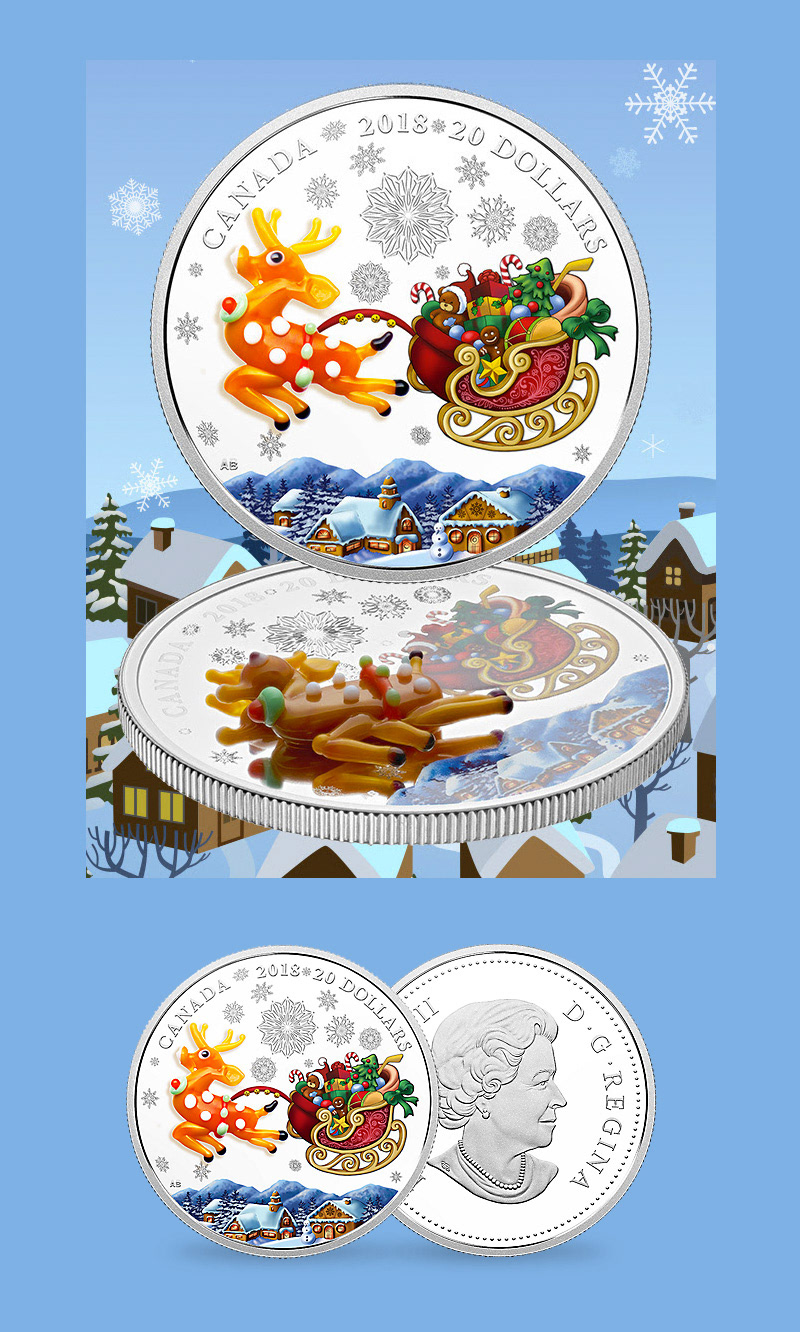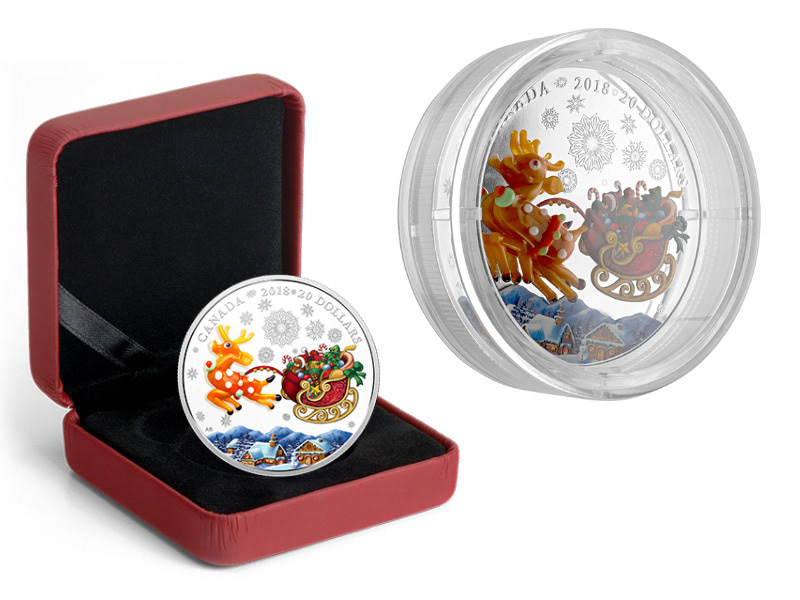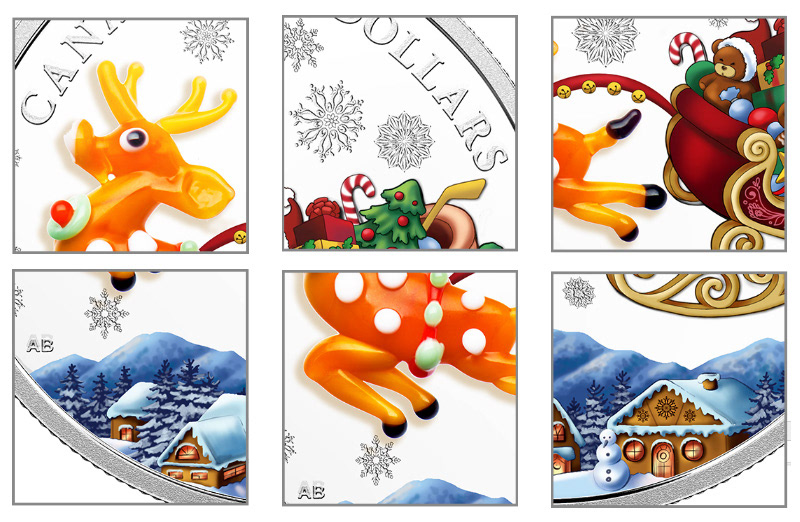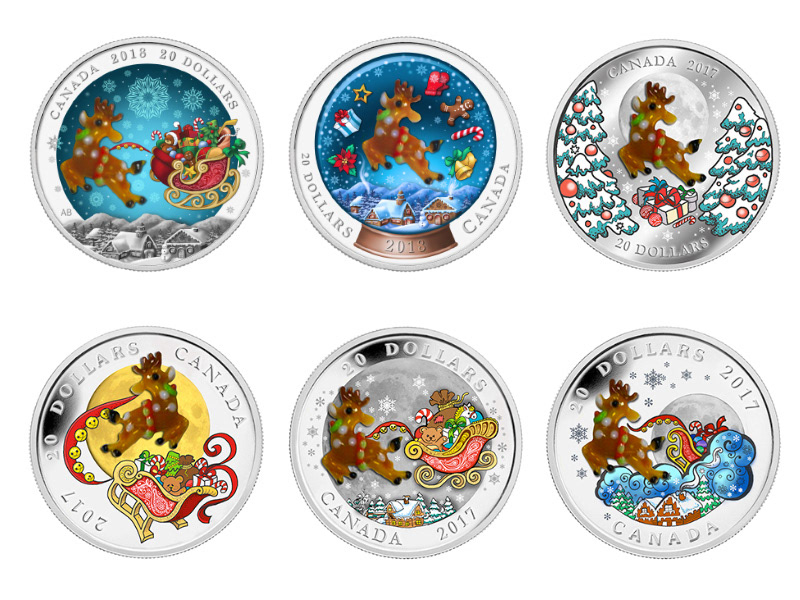 Coin Image:
© Coin Image 2018 - Monnaie royale canadienne - Tous droits réservés
© 2018 - Royal Canadian Mint - All Rights Reserved
The back of the coin (obverse - Queen's face) was designed by Susanna Blunt.