My latest coin design for the Royal Canadian Mint features an ever-sparkling FIRE AND ICE™ Canadian diamond. This pure silver coin is called "Sparkle of the Heart" and features a spiralling branch of acanthus leaves and Alberta wild roses. An ever-sparkling Dancing Diamond™ is mounted in an open square at the centre of the coin. The swirling vine motif recalls the circular shape of the coin and acts as an excellent ground to showcase the classical acanthus leaves. The Alberta wild roses that dot the vine bring a Canadian element to the natural imagery. The unique patented Dancing Diamond™ mount allows the Canadian-sourced diamond at the coin's centre to stay in motion, so that it continuously twinkles.  Order yours today!
Limited worldwide mintage of just 750 coins (SOLD OUT).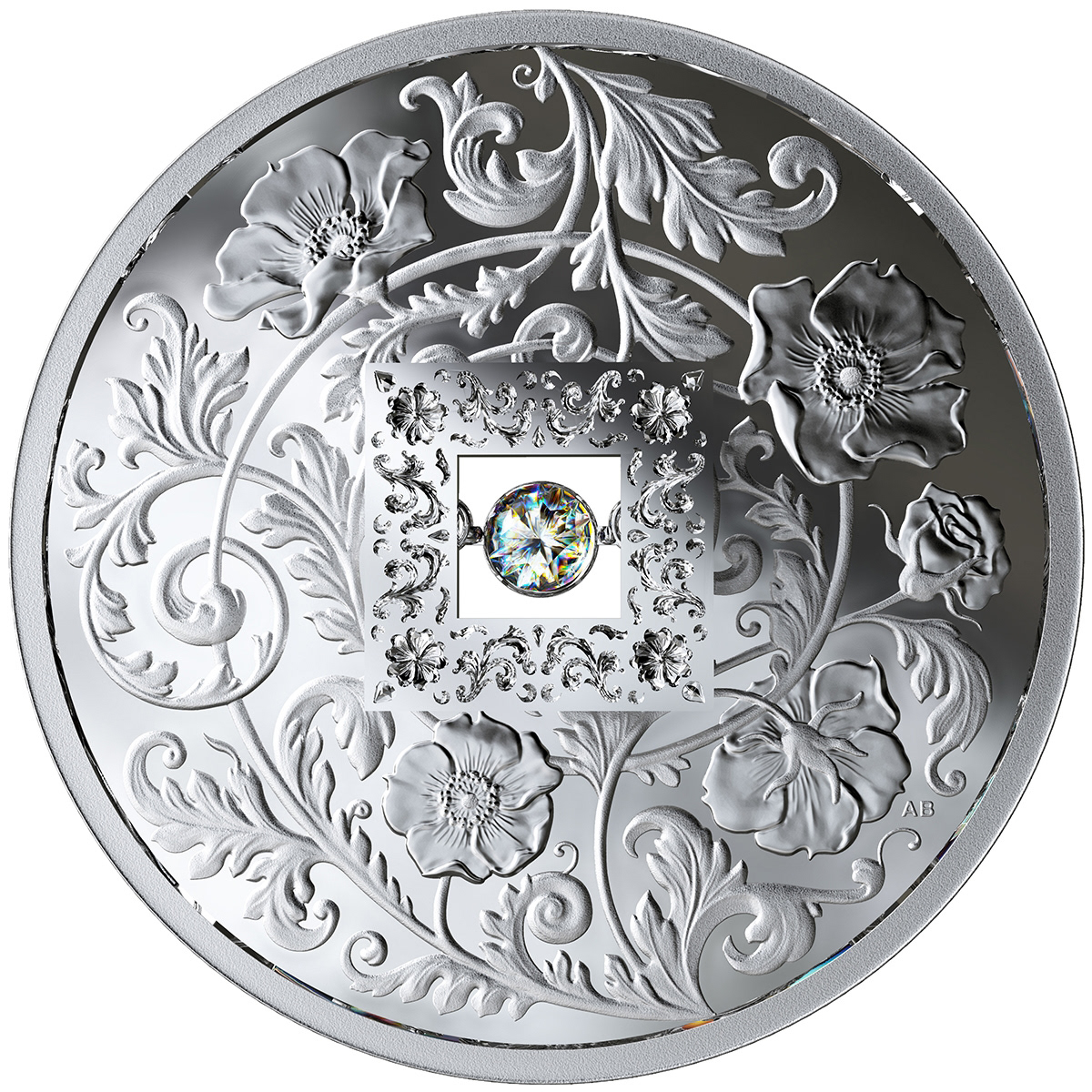 The design brief I received from the Royal Mint product team called for a coin dedicated to Mothers Day. As sat in my studio, thinking about how to tackle this design, my mother sat in the next room, watching my children for me. Suddenly it became very clear: I wanted to design the coin that I would give to her to thank her for all she has done for me. She's my inspiration. I wanted this coin to really honour motherhood.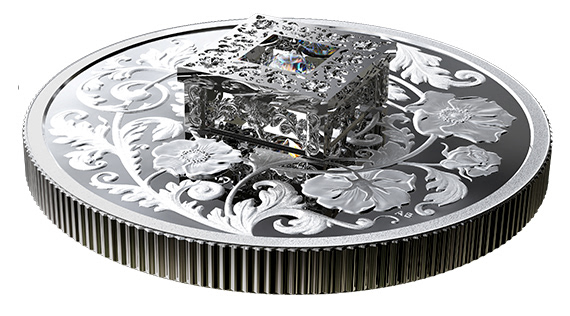 The spiral concept conveys the idea of generations of women passing down the art of motherhood. The square hole at the centre of this coin also sparked creativity by providing a dynamic contrast to the coin's circular shape. This contrast between the hard lines of the square and the round edge of the coin is yet another way that the coin symbolically links to motherhood. After

all,

being a mom means being both soft and strong.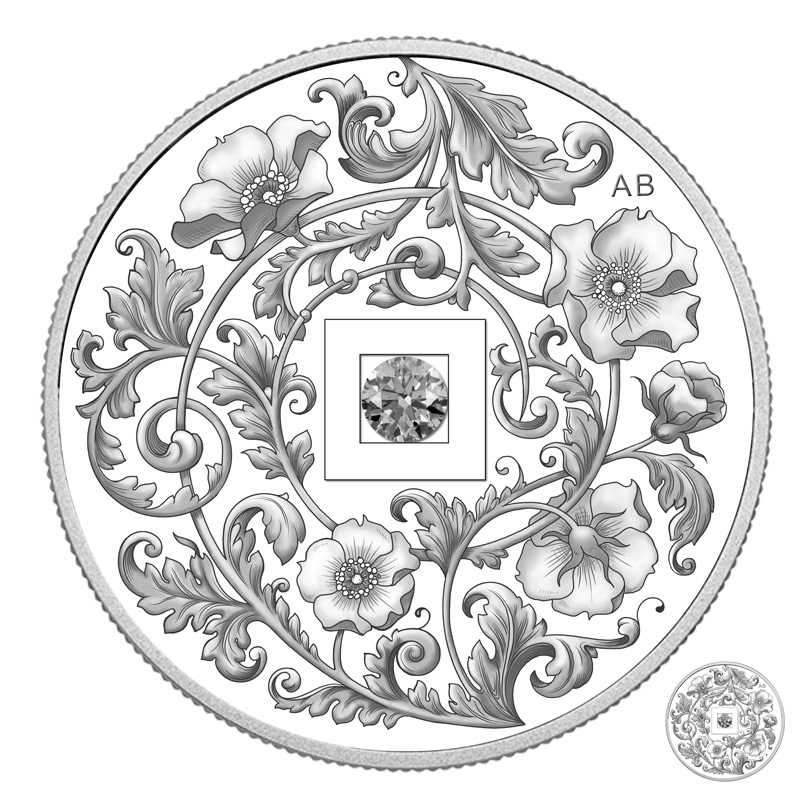 The coin is encapsulated and presented in a Royal Canadian Mint-branded clamshell with beauty box and custom certificate. The obverse features the effigy of Her Majesty Queen Elizabeth II by Susanna Blunt as well as the text "CANADA", the date "2019", and the face value of "20 DOLLARS".